Introduction of Undergraduate Programs

School of Medicine
Founded as "Tainan District School for Higher Education" in 1931, and later renamed "National Cheng Kung University (NCKU) in 1971, this comprehensive university earns its reputation as the cradle for future generations of professionals in various fields of study. The Medical College and its affiliated hospital were approved by the Executive Yuan in 1981, and opened its doors in 1984, led by Dr. Kun-Yen Huang.

During the first ten years (1984-1994), School of Medicine only accepted postgraduate students. However, students were not as diversified as expected and the program was terminated in 1994. Since then, we have only recruited post-high school students leading to a seven-year medical education course. The passing rate on the National Board has gone up significantly, and we are continuing our educational reform to meet the needs of society.
Department of Nursing
History

The Bachelor of Science in Nursing program was established in 1989, the Master of Science in Nursing program was initiated in 1999, and Doctor of Philosophy in Nursing program under Institute of Allied Health Sciences was initiated in 2003.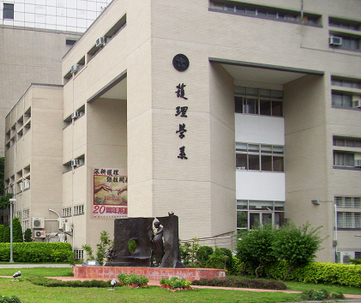 Academic Areas

The faculty members specialized in varied areas containing Bioethics, Health Care Informatics, Oncology Nursing, Family Nursing, Hospice Care, Gerontological Nursing, Community Health Nursing, Long-term Care, Psychiatric & Mental Health Nursing, Health Promotion, Genetic Nursing, Chronic Disease Care, Behavioral Science Research, HIV/AIDS Care, Gender and Women Research, Physiologic Parameters Research, and Autistic Children and Family Research.

Prospects

To fulfill our mission in the future, the Department is going to advance the collaboration with the affiliated hospitals in education, research, and service; design innovative teaching strategies such as on-line learning, small group teaching, and English lecture teaching; and promote international activities. Furthermore, we will serve the people of Taiwan and the world.
Department of Medical Technology
The Department of Medical Technology was established in 1989.In 2001, the graduate program was established. For promotion of research competitiveness and the trend of biotechnology in life sciences, the department is renamed from 'Medical Technology' to 'Medical Laboratory Science and Biotechnology' in 2004. The curriculum has been re-designed to meet the requirement of different fields and hence students can be trained to be multi-disciplined in the medical technology and biotechnology. The department not only retains the original features that have been long established but also develops the integration of different fields in modern biotechnology.

Department of Occupational Therapy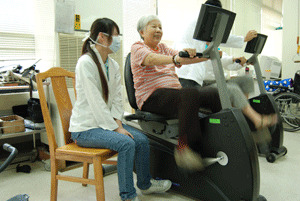 Physical therapy is a health profession that conducts prevention, assessment, identification and treatment through the use of various non-invasive physical factors such as sounds (ultrasonics), light (infrared, ultraviolet), water (hydrotherapy), electricity (electrotherapy), cold (ice compress), heat (hot pack), force (joint mobilization, massage) and exercise (stretch, warm-up, cool-down, therapeutic exercises).
In addition to post-injury intervention, the prevention of injury is also an important sphere Physical Therapy concerned with.

Department of Physical Therapy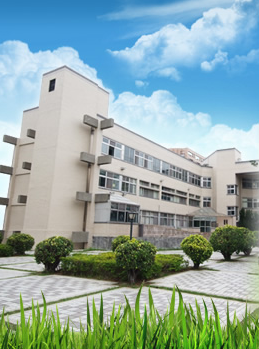 Occupational therapy is the use of purposeful activity with individuals who are limited by physical injury or illness, psychosocial dysfunction, developmental or learning disabilities, or the aging process in order to maximize independence, prevent disability, and maintain health. Recently, due to an increasingly older population and higher incidences of chronic physical and mental disorders, the need for occupational therapists is critical in Taiwan. Based on the belief of meeting the needs of the society, National Cheng Kung University founded the Program of Occupational Therapy, a subdivision of the Rehabilitation Medicine Department in 1990. In 1994 it was expanded as an independent department, and renamed as the School of Occupational Therapy. The School owns admirable faculty, and up-to-date teaching and research equipments. For educating excellent occupational therapists, the administration continually plans to bring in more qualified teachers and to further improve teaching facilities.
School of Pharmacy
The College of Medicine already has well established master and PhD program under the Institute of Clinical Pharmacy and Pharmaceutical Sciences. Their graduates are favorites in the pharmaceutical industries and governmental agencies. However, due to the current health care and pharmaceutical field development of the country, there has been and increasing necessity for more pharmaceutical professionals. Therefore the Department of Pharmacy was approved by the Ministry of Education and will receive their first class of students on September 2014. Their graduates will be entitled to take the pharmacist examination. This is the first department of pharmacy inaugurated in Taiwan for the past 50 years. Our goal is to prepare pharmacists to provide optimal pharmaceutical care, and to prepare students for leadership in teaching, research, practice and service. To fulfill the new necessity of the aging society, the program will prepare professional pharmacists to work in the hospitals, geriatric care facilities and community drugstores to provide safe, clinical effective and cost efficient consultations. The program will also contribute to the development of our country's pharmaceutical and medical device field industry, to become leaders nationally and internationally. The program is of 6 years and the required courses are divided into five categories: 1. general education, basic science courses; 2. biomedical courses; 3. pharmacological courses; 4. epidemiology, social pharmacology, administrative pharmacy sciences; 5. clinical science. Unlike the traditional 4-years-program which was mainly lecture based, the 6-years-program will further strengthen the student in the field of practical training, pharmaceutical administration and drug development industry. As part of the program, students will engage and learn about the clinical healthcare through clinical internships.